Is there a special event where you want your skin to look and feel its absolute best? Do you have a wedding, a big birthday or holiday coming up?
Well it's never too early to start planning!
Plan your skincare ahead of the big day
Those big days or events come around so quickly that it's easy to forget that the secret to good skin, with a glowing healthy look is to plan ahead.
You may be thinking about having some treatments in the run-up to the big event but it often takes 3 to 6 months for results to show. So you need to think about what you would like to achieve and how.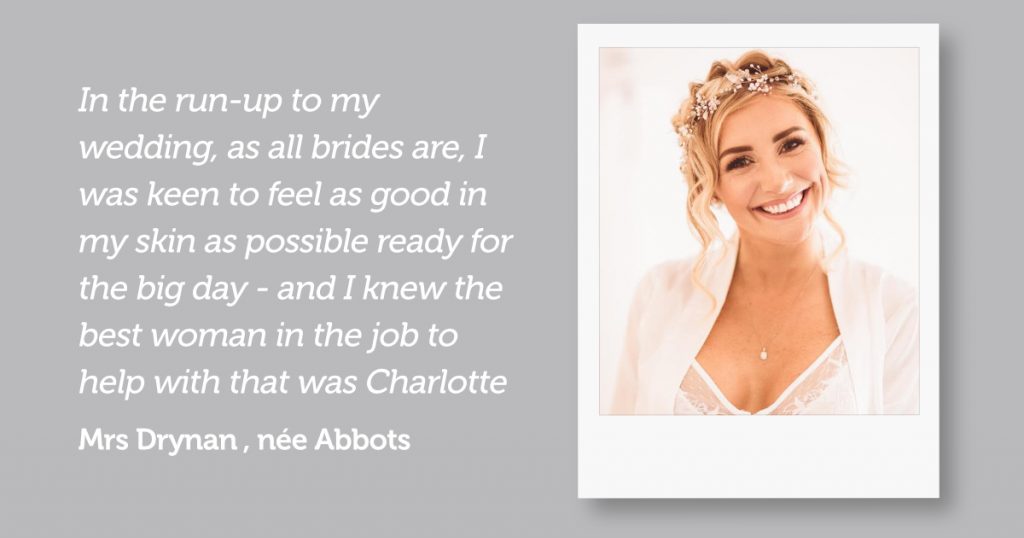 When we look at our skin cycle we know it is constantly renewing itself and new cells are replacing old in a cycle. In a healthy young skin this takes approximately 28 days So it makes sense that it can take a few months of consistent routine with products and treatments to see improvement and lasting results.
Preparation is key to success
There are treatments that can give you a temporary result but their effects are short lived and can even be over stimulating for the skin if you haven't been used to having treatments before. The last thing we would want is to see a break out on the day because you had a facial for the first time the week before. So preparation is key to success!
Evaluate your skincare needs
The first step is a Skin and Lifestyle consultation. I'll assess the condition of your skin, your skincare needs and review what you are doing currently at home. Together we'll build a course of salon treatments and a home care regime so that you achieve the healthy looking skin you want for your event.
Here are my top 5 tips for a stress free skin on the run up to your big day.
1. Don't start a new skincare routine near the event.
The last thing you want to do is change your regime expecting to see a last minute miracle. The skin may react by purging and leave you with a breakout or there's always the possibility that you could have a period of adjustment with a new product which would cause inflammation or redness and uneven texture and flaky skin.
2. Start treatments 6 months before.
Work with an Aesthetician to create a facial schedule that aligns with your budget and the type of skin concerns you want to address in advance with a progressive approach.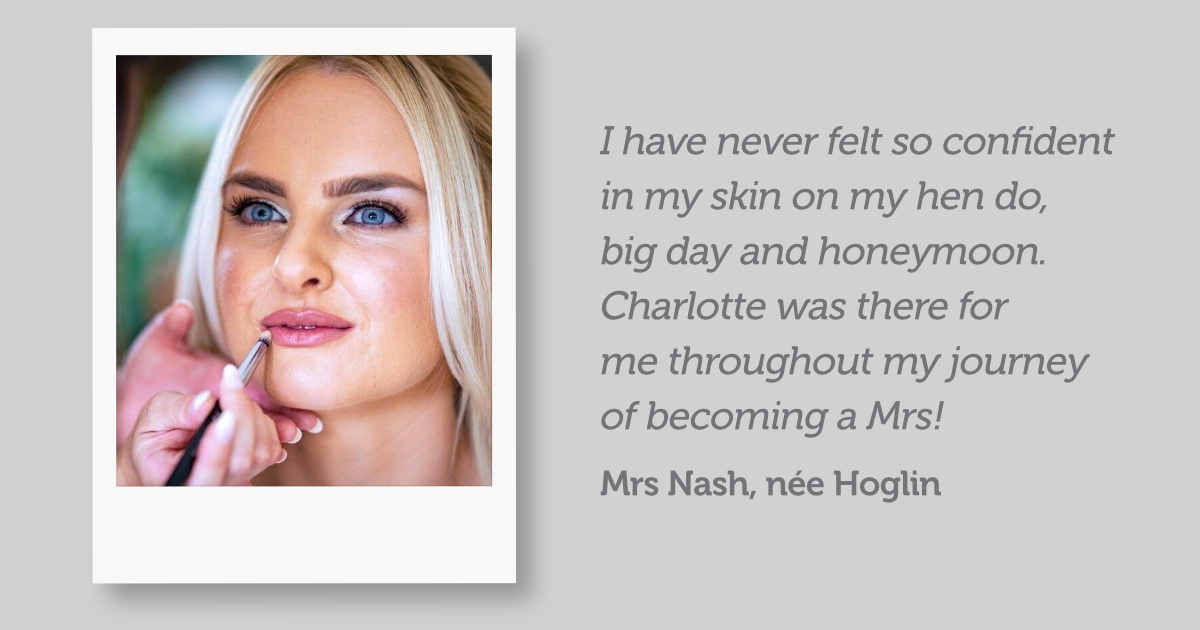 3. Hydration is key to getting that "glow."
Seriously consider your water intake and reducing alcohol intake.
Drinking water won't necessarily cause your skin to become more hydrated, however lack of hydration can certainly lead to a darker appearance of the skin around the eyes and a sluggish functioning immune system. The skin is a great barometer of the health of our body and water intake is vital to maximise skin health.
From a skin perspective the key to a great make up is focusing on delivering layers of ingredients to enhance a natural glow. Hyaluronic acid and skin barrier ingredients like ceramides, essential fatty acids and cholesterol.
4. Diet.  Ditch the sugar and refined carbohydrates ASAP!
Skin is an inside job- sugars cause skin inflammation and breakdown collagen in the long term. Too much sugar can make the skin appear dry, dull and contribute to acne breakouts.
5. Manage the stress. Reduce the likelihood of a breakout or flare up of conditions like Eczema or Rosacea and or a stressed appearance.
Consider how you best relax and increase your activity to include Yoga and meditation. Facials are also a great way to relax and a deep tissue face, neck and shoulder massage is beneficial to skin, body and mind.
Adopting the steps will help you achieve gorgeous glowing skin and not just for the big day. If you follow some of these routines ongoing and leading up to your event, your skin will always appear radiant and healthy.
Book a wedding or event skincare preparation consultation
To book your wedding or a special event consultation call 07885 736 454 or use the contact form HERE.
---
Many thanks to my radiant brides Lottie, Beth, Rachel and Alex for allowing me to use images from their big days.