Skincare consultation & treatment for weddings & special events
Do you have a wedding or special event coming up?
If you are preparing for the 'big' day or a special event you'll want to look and feel confident about your skin. It's now time to start your skin journey.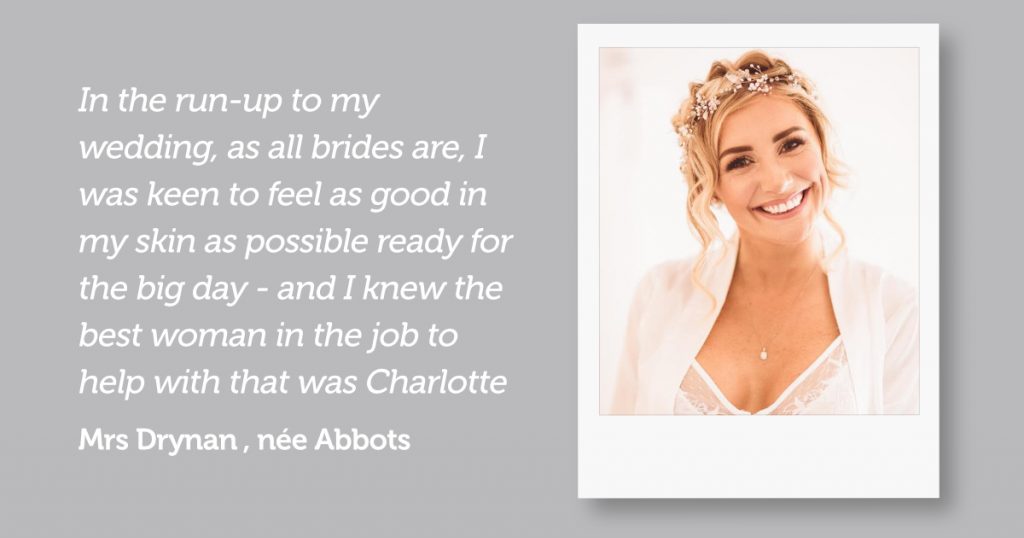 Planning your skincare preparation before a wedding
I would recommend starting your regimen a minimum of 4-6 months prior to the event to ensure you have enough time to prepare for the big day.
Book a wedding and special event skincare consultation
When you book in for a Wedding and Skincare consultation I'll evaluate your needs and goals.
You'll leave armed with the knowledge and guidance that will make you feel confident about your skin with along with:
Recommendations for home use and a selection of trial size products to use to help you get started.
A tailored treatment to suit your skin to get your skin journey started.
A plan for future skin treatment to help you achieve the best results for your event.
£120.00 / 2 hour appointment.
Book your wedding or event skincare preparation consultation
To book your wedding or a special event consultation call 07885 736 454 or use the contact form HERE.
---
Many thanks to my radiant brides Lottie, Beth, Rachel and Alex for allowing me to use images from their big days.